I'm still trying to get all my ducks in a row, wrapping up this last project and getting ready for the next one.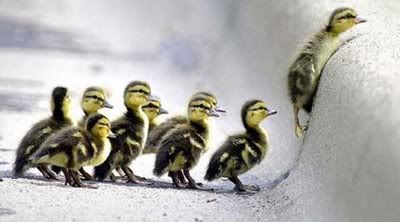 In the mean time, here's something that Melissa (one of our regular readers) shared with me via email. If you do a lot of online shopping, it might be a money saver, especially during the Christmas.

Hi everyone,

I found some more great sites where you can get cash back for purchases you already make online, and wanted to pass them along!

The next time you go online to make a purchase, check out a couple of these sites first and find the one that offers the highest rebate. At each site, you register and then click thru to the store where you want to shop. When you make a purchase, the rebate site tracks your spending and cuts you a check after a certain amount has accumulated in your account.

(Aisle 19, thru JohnsonAdventures, will send me a commission in addition to sending you your rebate check. I am just a regular customer at the other sites and just wanted to share them with you in the interests of all of us saving money!)

Here's a comparison I made just today:
These are just some examples I found today.

If you want to save money, sign up with each of these sites and remember to go there before you make an online purchase! Literally hundreds of stores are listed at each site - they want the online customers!

If you need an invitation to join Aisle 19, please let me know and I'll be happy to send you one.

Melissa Johnson